Canaloplasty is an effective, implant free solution for long term relief of intraocular pressure by restoring your eye's natural drainage pathways. At Beverly Hills Institute of Ophthalmology, we utilize two advanced systems for performing canaloplasty: iTrack and Omni®. Both systems are at the forefront of medical advances, and our highly trained and experienced ophthalmologists can help determine which is right for you.
The benefits
of canaloplasty
Effectively reduces the intraocular pressure associated with open-angle glaucoma
Helps reduce dependency on medicated eye drops
Does not alter anatomy and limit future surgical interventions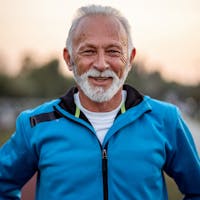 iTrack
One of the most groundbreaking systems for performing canaloplasty is called iTrack, and it utilizes the only FDA-approved illuminated microcatheter. The catheter is used to insert viscoelastic gel to dilate the canal two to three times its normal size, thereby opening up the drainage pathways within the eye.
Omni®
Omni is an effective canaloplasty system that targets three distinct areas that can cause blockage in your eye's natural ability to drain fluid:
The trabecular meshwork (a mesh membrane that allows fluid to pass through)
Schlemm's canal (the canal in which fluid flows before entering the trabecular meshwork)
Collector channels (the individual channels that fluid flows in to escape)
By treating all three areas with a single device, our ophthalmologists can use Omni to provide long-term relief that reduces dependency on medicated eye drops.
Why choose Beverly Hills
Institute of Ophthalmology?
If you suffer from glaucoma, your choice of an ophthalmologist is a critical decision that will impact the rest of your life. Our team at the Beverly Hills Institute of Ophthalmology is the longest, most well-established, and well-respected ophthalmology group in the area, and we stay ahead of the curve with the latest advances in eye care. Our nationally renowned ophthalmologists take a personal approach to each patient and will help you get the glaucoma treatment you need.