Intraocular pressure is easily one of the most common causes of glaucoma, a vision problem that plagues a surprisingly high number of individuals. In some cases, this condition can be caused by the presences of unnecessarily high pressure inside the eye, which can be relieved by a procedure known as a trabeculectomy, during which a small incision is made in the wall of the eye, allowing excess fluid to drain, and pressure to be relieved in the process.
If you've been dealing with vision issues and think glaucoma might be the culprit, reach out and set up an in-person consultation at the Beverly Hills Institute of Ophthalmology today. We have offices in both Beverly Hills and Torrance, CA, and are ready to address a number of vision issues, with the most cutting edge technology available.
A Filtration Surgery to Lower IOP and Slow Loss of Vision
The most common surgical way to treat glaucoma is with a trabeculectomy, a surgical procedure that relieves pressure by creating an outflow of the fluid from inside to outside of the eye. In trabeculectomy, a small flap is made in the outer white coating of your eye. A reservoir, called a bleb, is created. The bleb looks like a bump or blister on the white part of the eye above the iris, but the upper eyelid usually covers it.
The fluid (aqueous humor) can now drain through the flap made in the sclera and collect in the bleb, where the fluid will be absorbed into blood vessels around the eye.
IOP is effectively controlled in three out of four people who have trabeculectomy. If the new drainage channel closes or too much fluid begins to drain from the eye, additional surgery may be needed.
How Can I Be
Sure I Have Glaucoma?
Setting up an in-person consultation and eye exam here at the Beverly Hills Institute of Ophthalmology is one of the best ways to be certain whether or not your vision issues are the result of glaucoma or not, and making sure to get your vision checked regularly is another effective way to avoid its onset altogether.
If you think you might be dealing with glaucoma, you're likely experiencing one of the most common symptoms, which include:
Halos around lights
Redness in the eyes
Headaches
Nausea
Blurry vision
Vomiting
Pain in the eyes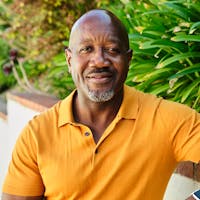 If you've been feeling frustrated by the onset of vision issues, and think that one of our glaucoma treatments might be the right procedure for you, don't hesitate to reach out and set up an in-person consultation. We have offices conveniently located in both Beverly Hills and Torrance, CA, and offer a variety of treatments that can help to restore your vision, permanently.