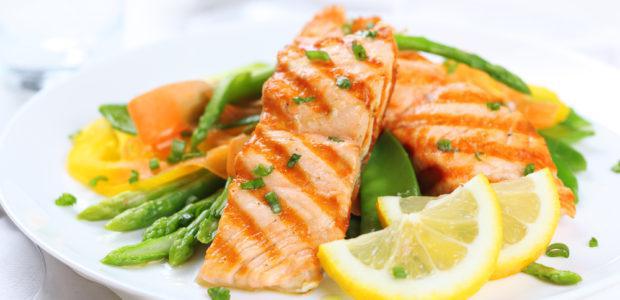 Improving your vision and protecting your eyesight starts with the food on your plate. Nutrients such as omega-3 fatty acids, lutein, zinc, and vitamins C and E may enhance your chances to ward off age-related vision problems such as macular degeneration (AMD) and cataracts.
Regularly eating these foods can help lead to good eye health:
Green, leafy vegetables such as spinach, kale, and collards
Salmon, tuna, and other oily fish
Eggs, nuts, beans, and other non-meat protein sources
Oranges and other citrus fruits or juices
Oysters and pork
Another good food is carrots as the food contains vitamin A needed for good vision. Another benefit to eating a well-balanced diet also helps you maintain a healthy weight, which makes you less likely to get obesity-related diseases as type 2 diabetes. Diabetes is the leading cause of blindness in adults.
To create a healthy diet, it is just as important to look at what to leave out of your daily diet. Caffeinated beverages such as coffee, soft drinks, regular tea and any caffeinated herb tea. Sugar is important to consume only in moderation and instead satisfy your sweet tooth by eating fruits which provide natural sugars that the body can easily deal with.
Good nutrition is important for healthy vision, but can't stand on its own. A truly healthy lifestyle involves a healthy diet as well as providing exercise, fresh air with ample rest and sleep.