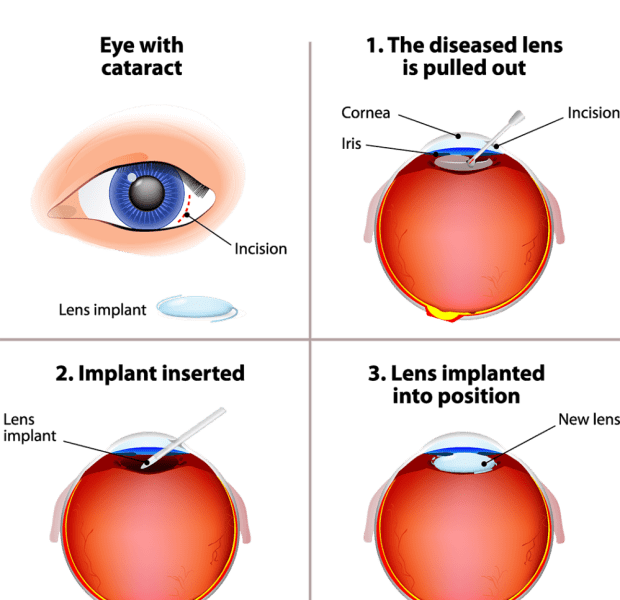 Is Your Vision Clouded, It Could Be Cataracts!
Cataracts are one of the main causes of blindness and develops as a natural part of the aging process in older people. First it is very important to get an annual comprehensive eye exam and if it shows you have this condition, you need to know what to expect, and prepare for cataract surgery.
When you have a cataract, the lens of your eye becomes clouded. You can confirm the condition when whatever you are looking at appears blurry. Sensitivity to light is another common symptom. You may have less tolerance for bright light and glare. As a cataract affects the way light enters your eye, it can seem as if there are halos around any type of light. As your night vision can be affected, it is very unwise to drive at night.
Cataract surgery is the most common type of eye surgery and performed on an out-patient basis in a surgical center. The affected lens will be removed, and it will be replaced by a clear lens or a premium ocular lens to correct astigmatism. In most cases, the only anesthesia needed is a topical anesthesia and sedative to relax you during the procedure.
If you are experiencing problems with your eyes or eyesight, and notice you have symptoms of cataracts, it is in your best interests to see your eye physician for a comprehensive eye exam. Cataract surgery is a simple procedure that can ultimately save your eyesight.
Contact us for a surgery consult.