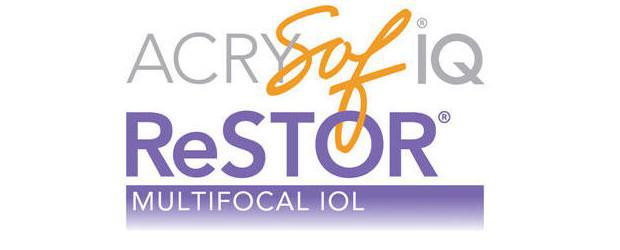 Cataracts are a frustrating visual impairment that can set on gradually, with age, and tend to severely impact one's quality of life, when they do. This condition is fairly common, doesn't involve any painful symptoms, and tends to set in gradually, as people age. One of the most common solutions for cataracts involves replacing the eye's natural lens with a synthetic one, known as an intraocular lens, or an IOL.
At the Beverly Hills Institute of Ophthalmology, we offer a number of IOL transplants that can help restore your vision, including the TECNIS® Multifocal IOL, which offers a unique design, giving the patient focal acuity at multiple distances, eliminating the need to use extra glasses or contacts. Reach out and set up an in-person consultation today to learn more about these IOLs.
How Do I Know if I Have Cataracts?
In most patients, cataracts have a tendency to set in gradually, coming on over time as we age. They usually develop without the presence of any real pain or discomfort, so the main way to notice their onset is by making note of problems with your vision, as they begin to present themselves more and more frequently.
Some of the most common symptoms that come along with cataracts include:
Double vision
Blurred vision
Yellow-tinged vision
Trouble seeing at night
Trouble seeing in bright lights
Halos around lights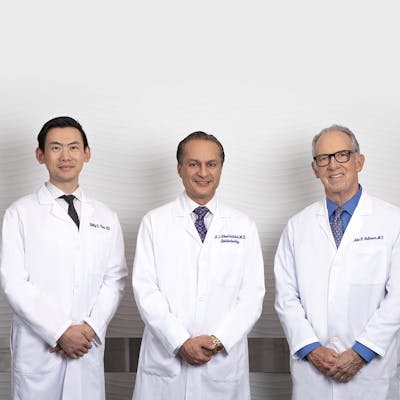 The Broadest Range
of Vision for Cataract Patients
One feature of our sight that is greatly impacted with cataracts is accommodation, or the ability of the eye's lens to focus on objects at various distances. When the natural lens is replaced during cataract surgery with the AcrySof® IQ ReSTOR® IOL, this accommodation is restored, and you can see clearly up close and far away. AcrySof IQ ReSTOR IOLs incorporate the technologies that are used to improve the quality of telescopes and microscopes.
AcrySof IQ ReSTOR intraocular lenses have become widely popular, and clinical studies indicate that nearly 94% of patients are so satisfied with the results of their AcrySof IQ ReSTOR intraocular lens implantation, that they would undergo the surgery again.
Learn more at the AcrySof IQ ReSTOR IOL product website.